ABOUT US

Tokyo Sports & Orthopaedic Clinic (TSOC) led by a shoulder & elbow specialist, Hiroyuki Sugaya, MD, was established on Sep. 1, 2020 in Ikebukuro, Tokyo. Dr. Sugaya had been dedicated to the treatment and researches of shoulder & elbow injuries for over 20 years after he finished thesis work in Orthopaedic Department in Chiba University. He moved to Funabashi Orthopaedic Hospital in 2002, where he led shoulder & elbow team for 18 years. During those time, he and his team have published numerous clinical research articles based on vast clinical experiences regarding treatment for shoulder & elbow injuries in various ages of patients including professionals and elite athletes. Also, he has been dedicated education of surgeons accepting many fellows and visitors from inside and outside Japan.
TSOC is led by Dr. Hiroyuki SUGAYA, and his longtime coworker, Dr. Morihito TOKAI. TSOC provides medical care to various patients who have orthopaedic problems such as shoulder & elbow, hip, knee & lower extremities, and spinal disorders, based on precise diagnosis through physical examination and imaging including X-rays, MRI as well as CT scan (TSOC Imaging). TSOC also prepares large Physio & Training space in the 2nd floor (TSOC Physio) where TSOC can provides physiotherapy by the hand of experienced physios.
SERVICES
Specialty consultations

Orthopaedic specialists, Drs. Hiroyuki SUGAYA and Morihito TOKAI provide precise diagnosis based on physical examination and imaging and recommend the best treatment including medication, physio, and/or surgery in floor B1.

Imaging

TSOC has excellent imaging facility in floor B1 (TSOC Imaging)
・X-rays
・Ultrasound
・MRI (Ingenia Ambition 1.5T, Philips, Netherlands)
・CT scan (Incisive CT, Philips, Netherlands)


Physio

TSOC has large Physio & Training space in the 2nd floor (TSOC Physio) where TSOC can provides physiotherapy by the hand of experienced physios and trainers.

Surgery

TSOC provides most of arthroscopic surgeries for shoulder & elbow and shoulder arthroplasty in a surgery center in a collaborating hospital near by (Sports Medical Center, Tokyo Renal Urological Center YAMATO Hospital).
CLINIC INFO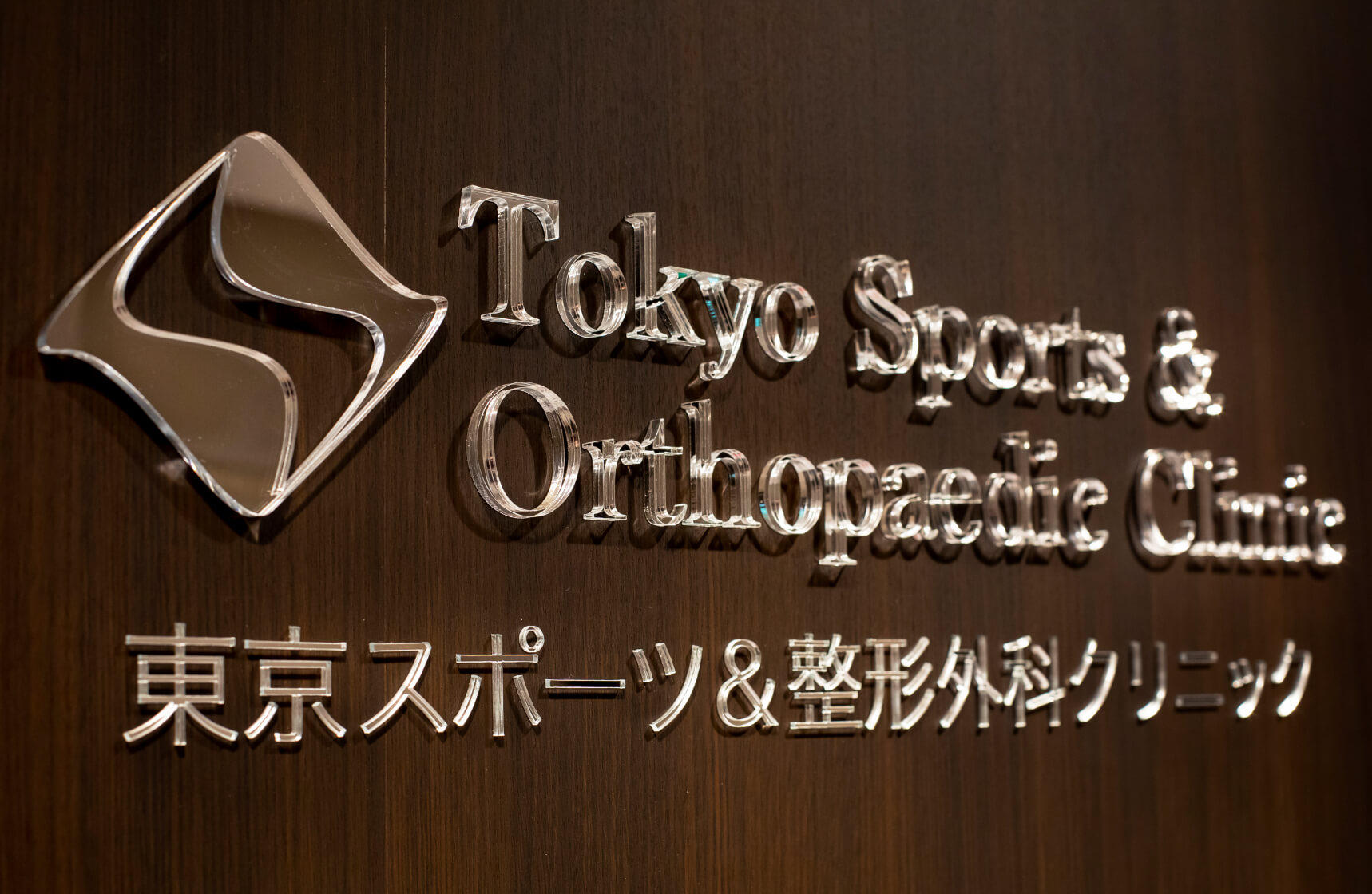 Appointment system

TSOC welcomes patients who has Japanese National insurance and those who have not. Consultations are basically by appointment. therefore, we strongly recommend patients to make an appointment via email.
We also encourage foreign patients to understand that our policy is PAY & CLAIM for all consultations.
Email: info@tsocs.jp (24 hours available)
Please let us know the following, when making inquiries.
1.Name
2.Date of birth
3.Sex
4.Mobile Phone Number
5.have Japanese National insurance card, or not.
6.apply for your private insurance company, or not.
7.Painful area
8.available date & time
Specialty consultations

If you have Japanese National Health Insurance, charges are set according to the regulation. If you have private insurance only, the following charges will be applied.
Consultation fee with a Specialist (initial visit): from 20,000 JPY
Consultation fee with a Specialist (return): from 10,000 JPY
・These charges are exclusive of any tests or procedures (Imaging, injections, and physio, etc.).
Imaging
・X-rays: from 5,000 JPY
・MRI: from 50,000 JPY
・CT: from 50,000 JPY
・Ultrasound: from 10,000 JPY
Physio fee
・from 10,000 JPY per 30 min
Certificate
・from 10,000 JPY

Payment

We accept VISA, JCB, Master, AMEX, Diners, Discover and J-Debit Card at the cashier desk.
We ask patients to settle the payment on the day that the services are rendered (Pay & Claim system)

Tax free services

Tax free services may be available for some embassies and their diplomatic staff. Please inquire us by
email: info@tsocs.jp

Insurance claims

You will receive an itemized receipt and statement of your diagnosis. Please use these for your insurance claims. However, if a specific claim form is required, we are happy to complete these for you. In most cases, this will be free of charge. The complete claim form with doctor's signature will be sent to you by post within approximately three weeks.
OUR TEAM
President: Hiroyuki SUGAYA, MD

Vice president: Morihito TOKAI, MD
Doctor

Hideya YOSHIMURA, MD
Hajime UTSUNOMIYA, MD
Hiromichi AOYAMA, MD
Yuki IIJIMA, MD
Taichi KOMATSU, MD

Chief physio

Takashi TAKAMURA, PT

Physios

Satoshi SUZUKI, PT
Yasuyuki OGAWA, PT
Shinya MIEDA, PT
Go ITOU, PT
Takayuki HATANAKA, PT
Takashi MARUYAMA, JSPO-AT

ACCESS
7 min by TAXI from the east exit of JR Ikebukuro station
2 min walk from Kita-Ikebukuro station (Tobu-Tojo line)
7 min walk from JR Itabashi station (Saikyo line)
10 min walk from Shin-Itabashi station (Subway: Toei-Mita line)
CONTACT US
Email: info@tsocs.jp (24 hours available)
Phone: 03-5980-7227
Mon-Wed/ 9:30-13:30 14:30-18:30
Thu & Fri/ 14:30-18:30
Sat/ 9:30-13:30 14:30-17:30
FAX: 03-5980-7228 (24 hours available)